HERE'S MORE
About the founder
ONCE  worksheets are developed on an ongoing basis by an experienced teacher and journalist, Barbara Orpen Hathorn.
It was while engaging in English teaching that she realised there was a need for English teaching resources which would help teachers work through the language curriculum, as well as educate students about current issues.
The worksheets
For only R180.00  a term, an English language worksheet with comprehension-style questions based on up-to-date current issues is delivered to inboxes every two weeks during school terms.
These worksheets  cover core language elements of the Reading and Viewing section as well as the Language Structures and Conventions of the CAPS for English Home Language FET phase (Grades 10 to 12), and the Senior Phase (Grades 7, 8 and 9). We now offer worksheets with a specific focus on grammar and vocabulary too.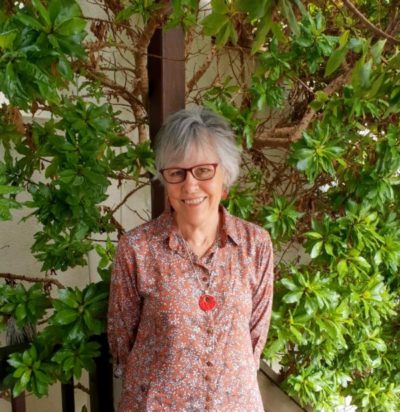 AND
Barbara's experience
Barbara's qualifications include a BA and HDE from UCT, a BA Hons (English Language Teaching) from Rhodes University and a MA (General Linguistics) from Stellenbosch University. She was a teacher for years – with two years' experience as a teacher of Mathematics and English (second language), ten years' experience as a senior English teacher in IEB schooling and three years' experience as a sub-examiner for IEB English Home Language.
She has seven years' experience as a journalist and trainer/lecturer in journalism. She was a writer for the CAPS Grade 8 "English for Success" series, published by OUP (2013), a co-author of "Oxford English Grammar: The advanced guide" (2015) and is a full member of the Professional Editors' Guild. She also runs short courses for Stellenbosch University on Writing for the Media.
Barbara offers editing services. If this is something you might be interested in, please email her at info@englishatonce.com. You can also read more about this on her LinkedIn Profile.
HELPFUL ENGLISH RESOURCES
Join teachers all over South Africa. We would love to make your job easier.