NEED TEACHING ASSISTANCE?
English worksheets that make your job easier
NEED TEACHING ASSISTANCE?
English worksheets that make your job easier
The English worksheets that change lives
Comprehensive English worksheets based on what is happening now, at once!
Online Current English (ONCE) provides topical and informative English worksheets based on current affairs, distributed to inboxes on a weekly basis. Worksheets involve comprehension questions, while also covering the English grammar syllabus for South African schools.
For only R180.00 a term,  ONCE worksheets with comprehension-style questions based on up-to-date current issues are delivered to inboxes every two weeks or weekly during school terms. Material for the ONCE worksheets is sourced from contemporary newspapers, magazines, advertisements and cartoons. These worksheets  cover core language elements of the Reading and Viewing section as well as the Language Structures and Conventions of the CAPS for English Home Language FET phase (Grades 10 to 12), and the Senior Phase (Grades 7, 8 and 9). We now offer worksheets with a specific focus on grammar and vocabulary too.
FREE WORKSHEET
Need a sample?
Want to try out ONCE without committing? We offer complimentary sample worksheets.
TESTIMONIALS
What our teachers have to say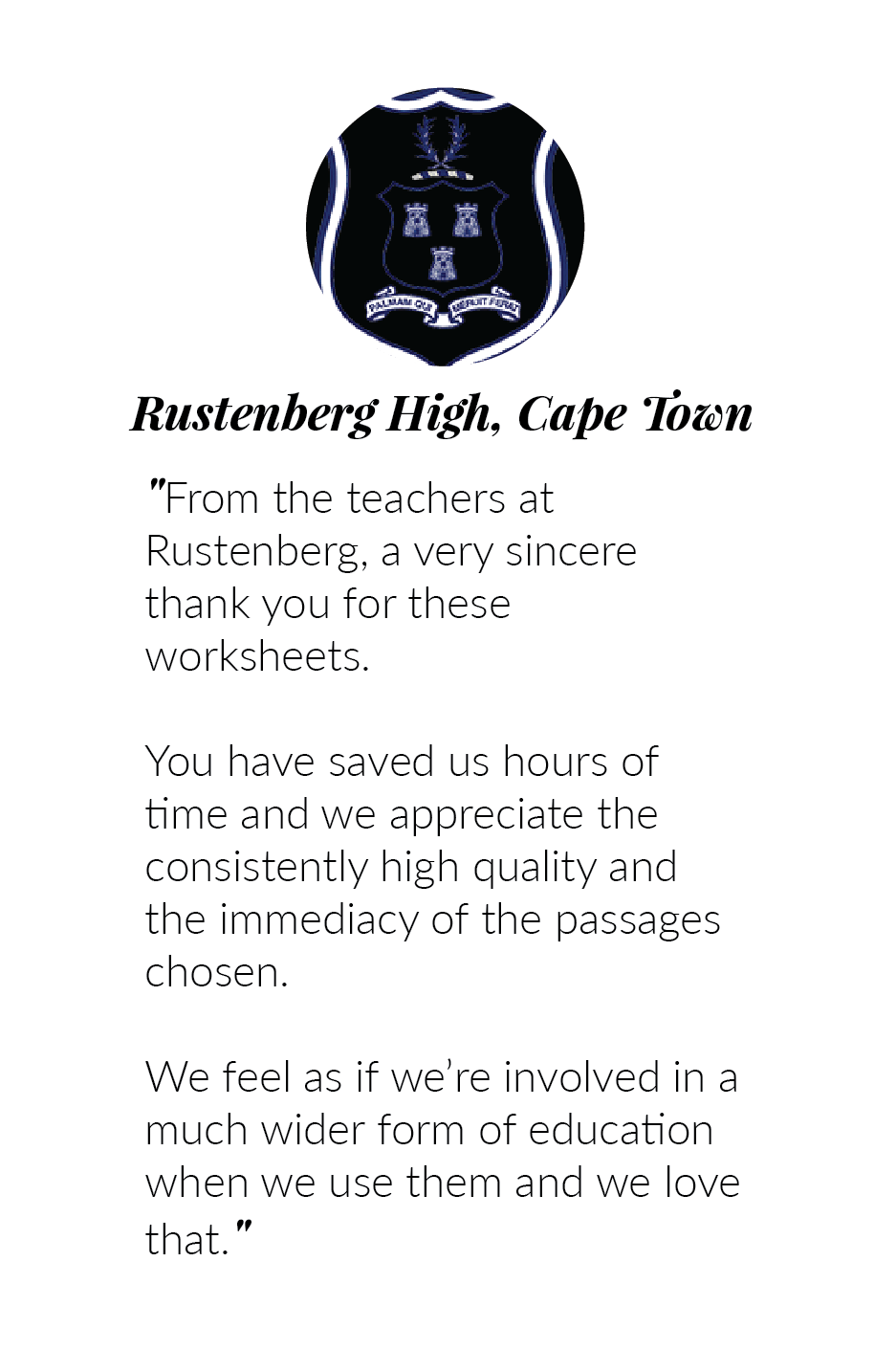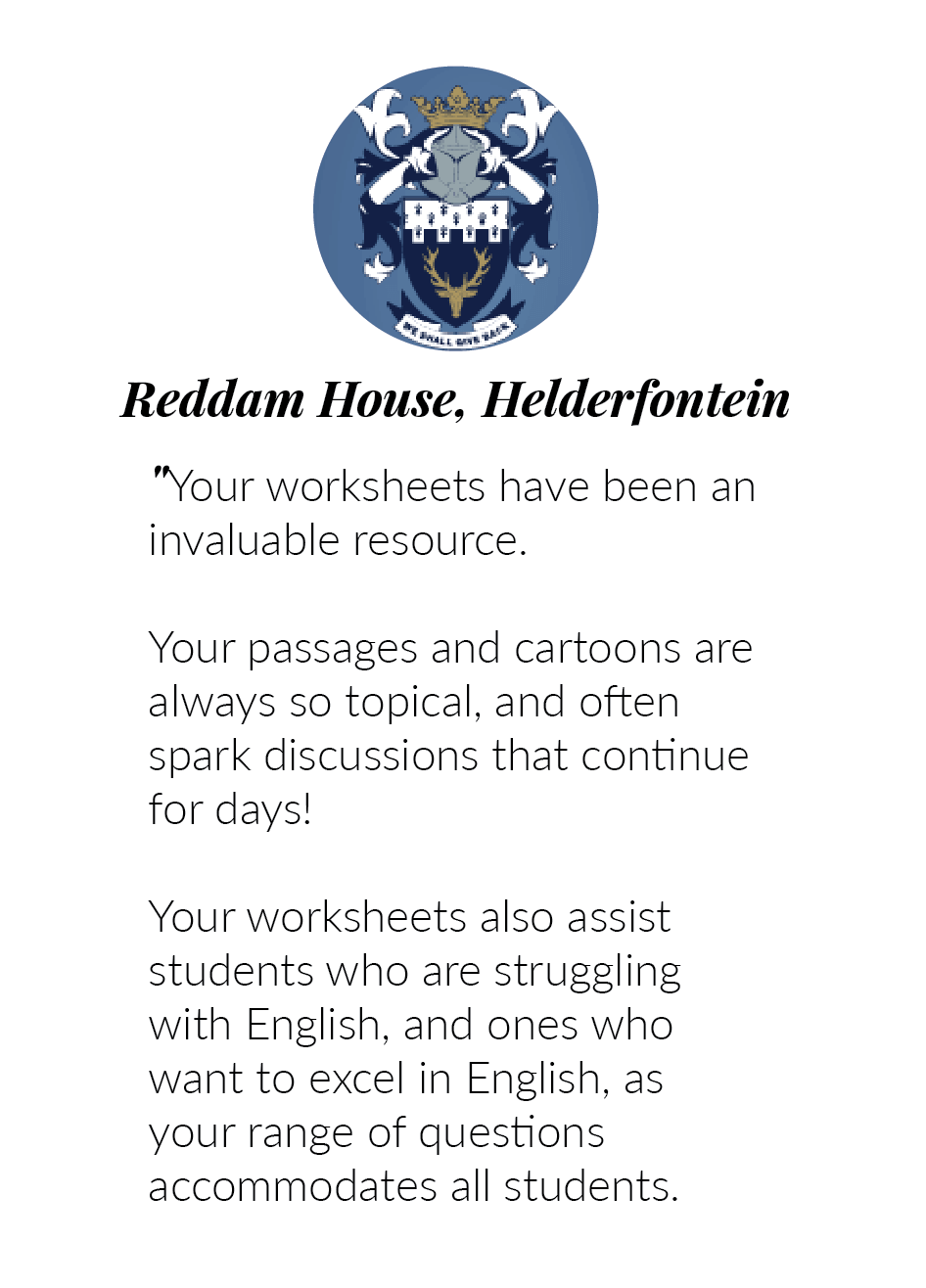 HELPFUL ENGLISH RESOURCES
Get English worksheets now!
To subscribe to these top-quality ONCE worksheets, all you need to do is email us through any of the forms on our website. Please let us know which of the following packages you would like to subscribe to: Grade 7; Grades 8 and 9 (SP); or Grades 10-12 (FET).  It's that easy, and it costs only R180.00 a term. You can also buy our accessible and up-to-date Grammar Guru worksheets.
GIVING BACK
The English At Once Trust
ONCE worksheets are a project of a charitable trust, the English At Once Trust.    The object of the Trust is to promote the teaching of English in an interesting and relevant manner, and to assist and encourage learners and teachers in the development of critical thinking and language skills.
Is your school under-resourced?
If your school is poorly resourced and does not have the funds available for purchasing ONCE worksheets, you might be one of the 15 schools eligible to receive free worksheets for a year. You would need to write a letter of motivation, in which you explain why you would find these worksheets useful, and show how you would be able to use them. In your letter, please describe your school and your experience of teaching there. Please send your email to Barbara Hathorn at info@englishatonce.com.